Recently we discovered that Fiona was quickly approaching the maximum weight for her infant car seat. After lots of hours of researching car seats, I found a good deal on a Britax Boulevard. I will admit, I was pretty darn excited when the UPS guy dropped this box off.
Fiona was pretty excited as well. However, I'm not sure if she was more excited about the pretty pink car seat or the box it came in (more on that in another post).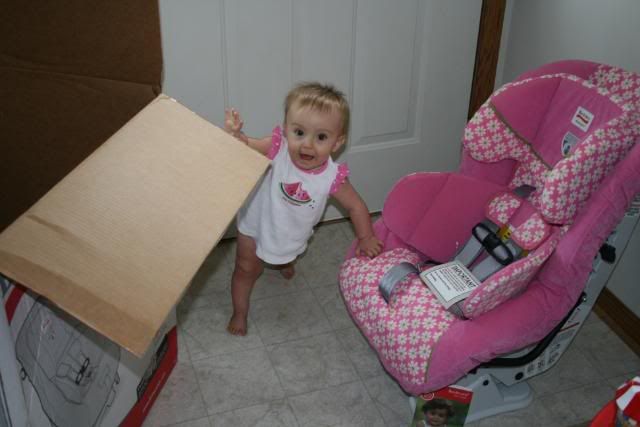 Doesn't it make her look small? I can't imagine what a newborn would look like in that car seat.


Nathan was not overly excited about how bright pink and girly the car seat is, but I think Fiona likes it. Mommy certainly does.


I figured it was pretty safe to go with pink considering she will probably have to sit in this until she is 6 at the rate she's growing ;) I hope she doesn't get sick of the pink and flowers.

If you peek into our backseat there sure isn't any mistaking that we have a girl :)